My junk: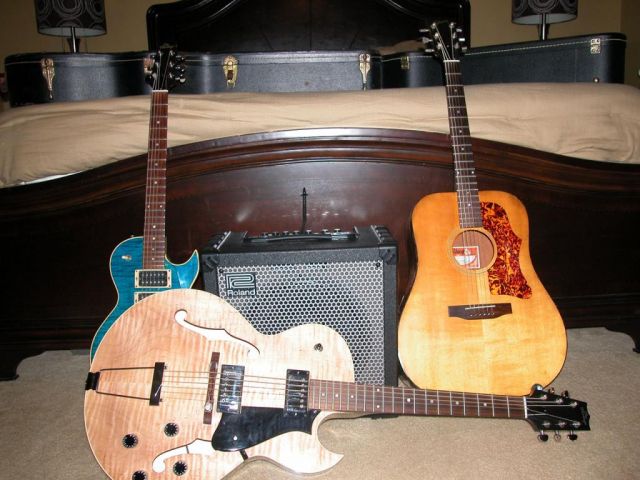 The amp is a Roland Cube 80x. This is, bar none, my favorite amp ever.
Not pictured is my 1969 Gretsch 6120. It is being refinished. It was a total basket case. Neck had to be reset. Binding replaced. Can't do a transparent finish cause the previous owner dipped it in some sort of epoxy and to get it off, it wore through a bit of the laminate.
Also not pictured is my Ergo electric upright bass.